Make Your Dream of Efficient and Affordable Cleaning Services in Docklands, SE16 Come True

Guaranteed High-qualified Carpet Cleaning Services in Docklands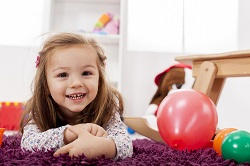 Find that your texture carpet or shag rug has food stains literally buried into it and gathered lots of debris elsewhere? Though often ignored, close inspection of our carpets can reveal unwanted items hiding in obscure areas. If you've made applications to your carpet situation already, you'll be pleased to read that our carpet cleaning services in Docklands are a stone's throw away and the cheapest available locally. Our team of SE16 carpet cleaners at Carpet Cleaning Docklands have a range of resources at hand, including heavy duty carpet clean and rug cleaning products that won't damage your carpet in the long term.
Save

Why to Pick Our Upholstery Cleaning Services in SE16?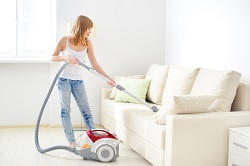 What's that smell coming from the couch? Though often invisible to the naked eye, your favourite recliner chairs and sofas can sure take a lot in. More absorbent than your own TV watching habits, our supporting cast of seating is neglected too often. You won't find a better SE16 upholstery cleaning team locally so why not do full Docklands upholstery clean since that smell could be a combination of things. Our upholstery cleaners will produce upholstery clean like no other at the cheapest rate locally, just give us a simple call on 020 3540 7510.
Save

Our End of Tenancy Cleaning Package is Perfect For You in Docklands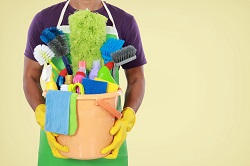 Whether you're moving out or in, there's nothing like deriving pure satisfaction from spotless empty rooms. Anyone who loves leading an organised life will delight in our end of tenancy cleaning services. The Docklands end of tenancy cleaners we send out are fully trained and equipped to apply that gratifying final touch once furniture is removed. Call us now to have your end of tenancy clean in SE16 performed at a time which suits you best. Our current end of lease cleaning rates rank among the best in London, so contact us on 020 3540 7510 for an instant quote today.
Save

Great Domestic Services at Unbelievable Prices in SE16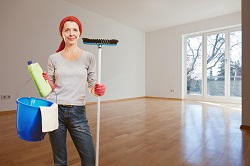 No busy person deserves to labour through cleaning their home. Our Docklands domestic cleaning company Carpet Cleaning Docklands is of the perspective that hard workers like you need to relax to the max whenever you're at home, such is the unrelenting nature of your five-day-a-week working life. Thankfully our team of domestic cleaners are close by. For your next home clean in the SE16 region, choose the best service at the lowest price. Become a member and take advantage of some truly unique service, including the chance to get a full domestic clean.
Save

Choose Our House Cleaning Help in Docklands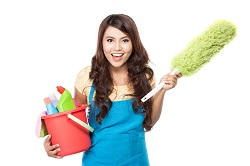 "House cleaning" has almost become a curse word in our modern times. Let's be honest, few of us like to hear it said ahead of a weekend where all we want to do is chill out. Thankfully our close-knit Docklands house cleaning team of fully-trained practitioners enjoy the challenge of bettering each other's efforts. Readily able to appoint a supervisor ahead of our visit should your house be large, you won't find a more dedicated group of house cleaners in SE16. Hands down the best house clean has to offer, we charge per appointment, not per task. This said, our team are so motivated to get things looking spotless that no nook and cranny will have granny unhappy.
Save

No SE16 Office Cleaning Job is Too Hard For Us

Just as your office serves as a second home, it becomes a palace for us upon stepping foot inside. Our Docklands office cleaning team at Carpet Cleaning Docklands understand that your prod active spirit is unleashed at the keypad, and the term 'office' insists upon unerring tidiness in itself. Demand that your employer give us a call today on 020 3540 7510 by guaranteeing better results, attainable only through a command of the minimal and pristine. It's no mistake that most modern TV ads rely on a tidy, minimal aesthetic in getting their point across. Your office needs to reflect this approach. The SE16 office cleaners we have at hand will perform an unbeatable office clean, transforming the seated waiting area into something comparable to a first class plane seating arrangement, before taking flight throughout the office, including an extensive window clean. An affordable service that simply can't be touched by other commercial cleaners locally.
Save